Head of School Community Email: Important TA Updates, April-June

April 05, 2020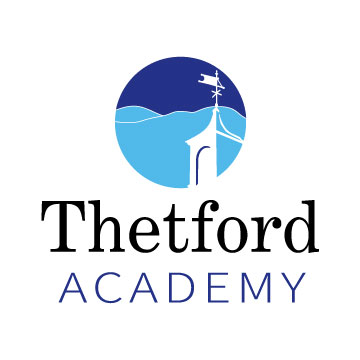 Dear TA Families & Students,
When Governor Phil Scott issued his original school dismissal order last month, he suggested it would last until April 3. In that early scenario, TA students and staff would be returning to campus tomorrow morning to resume our familiar routines. I know many of us wish that were true and are still adapting to our new reality. Instead, this week we begin the next phase of remote learning, as we continue this journey into June.
We have all learned a tremendous amount in the last three weeks, and we need to use these new experiences and skills to create a sustainable reality for ourselves. This is true for each of us individually and collectively – as students, parents, educators … and as families, as a school, and as a community. The following updates to our Remote TA program are intended to help all of us sustain remote learning for another few months; to strengthen certain elements of the experience in response to parent, student, and teacher feedback; and to align with the Vermont Agency of Education (AOE) mandates during the school dismissal period.
1. New approach to weekly schedule
Beginning this week, we will reconfigure Wednesdays to focus on advisory time in the morning and teacher planning and professional development in the afternoons.
Advisors will meet with advisees on Wednesday mornings between 8:00-11:00 a.m.
Regular classes will not 'convene' on Wednesdays. No new classwork will be assigned on Wednesdays.
Wednesdays will provide a mid-week pause for students to have real-time interaction with their advisors, make progress on class work, and focus on family projects and obligations.
For TA staff, the afternoons (11:00 a.m.-3:00 p.m.) will be dedicated to planning time and professional meetings.
2. Daily attendance
Starting this week, the VT AOE is requiring schools to take and record daily attendance as part of the remote learning routines.
Advisors will be responsible for this task each morning. Students will need to check in with their advisor between 8:00-10:00 a.m. daily in order to be considered 'present' for school.
As described above, this will be some kind of 'live' meeting on Wednesdays; all other days of the week (M, T, Th, F), the advisor will have a check-in activity with advisees.
Students who do not 'show up' for advisory in the morning will be marked as 'not present' for the school day, and Gloria Konicki will reach out to families.
In the event of a personal or family illness that precludes a student from participating in academics for the day, please follow the normal attendance protocol and call or email Gloria (

[email protected]

, 785-4805 x201).
3. Classroom communications and teacher interactions
In response to parent requests to provide more structure to the school day, TA educators will take a more uniform approach to their class communications to occur approximately between 8am-3pm on weekdays.
Live interaction with teachers, such as class convenings, tutorials, or office hours, will take place for all classes at least once per week, most likely via Google Hangouts/Meets.
Most of the Remote TA experience will continue to be asynchronous due to a host of constraints on both the educator and the family/student sides of the equation, but we will do our best to provide more structure and more opportunity for live interaction with teachers and classmates.
4. Additional updates to share:
Daily meals for Thetford resident children, ages 1-18: Thetford is now included in the Orange East Supervisory Union's universal free breakfast/lunch program. All children, ages 1-18, who are residents of Thetford are eligible. Please contact Bridget Veracka at Thetford Elementary School to sign up and/or for more information:

[email protected]

. Thetford Academy is working in collaboration with TES and OESU on this program and will no longer provide daily lunch pick up at TA. For families who are residents of other towns, please contact your local school district and/or your town's emergency management office for meal program information.
School-year calendar: We will not make any major shifts in the calendar. Spring break will take place April 20-24 as scheduled, and the school year will end on June 12. This decision was made following current guidance from the Vermont AOE.
Remote TA section of website: We continue to expand this online resource for the TA community. Visit the TA homepage and look for Remote TA along the main top menu. New pages provide links to TA's Virtual Library, a new Arts & Tech Activities website designed especially for our middle schoolers (but open to all), and self care resources from our Student Support Team.
Parent perspectives on remote learning: Thank you to all who were able to respond to the TA parent and guardian survey last week. Your responses gave us invaluable insights, suggestions, concerns, and positive feedback. Here is a summary report.
In closing …
Thank you for reading this far 🙂 I know there is a LOT of information in this email. We will be sure to include all of these points on the Remote TA section of the website for reference.
Lastly, I want to give a heartfelt shout-out to our amazing team of TA educators. I am so grateful for the people I work with and their commitment to our TA students and families. Please know that they are striving to provide the best experience possible in this most unexpected situation during such a trying time for all of us.
All my best,
Carrie Brennan, Head of School